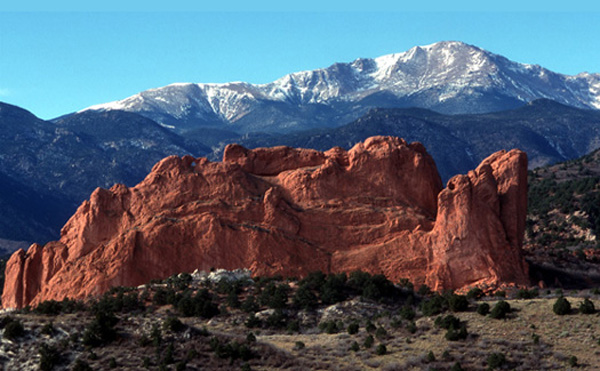 Pike's Peak Regional Mini-Conference
OFF THE COUCH!: A regional mini conference on community building, presented by Concrete Couch and the Community Built Association (ConcreteCouch.org)
DATES: One week of community-building activities open to conference and public participation, April 21 – 25; conference: Saturday April 23.
LOCATION: Activities will take place throughout the Pikes Peak Region. Conference will be held in Manitou Springs. Ride share, bike and bus transportation available.
Composed of 5 hands-on WORKSHOPS, and a one day MEETING, this conference is for anyone (teachers, artists, planners, designers, builders, etc.) who want to incorporate the community in their practice. A series of lively gatherings for discussion, learning, networking and inspiration.
WORKSHOP dates: Thursday, April 21 through Tuesday, April 26.
MEETING and mini conference date: Saturday, April 23rd
Fees: Participants are asked to get a CBA membership ($40 and up, on the CBA website) and pay a $25 registration fee (to Concrete Couch, with a check/cash).
(NOTE: students from collaborating schools attend for FREE)
Housing: Available for $10/night, with a host family.
WORKSHOPS:
1) Art Bench Workshop at Fort Carson: military and civilians work together to make a concrete and ceramic tile bench for a playground on post (10 am to 1 pm weekdays, with a Sunday session)
2) Environmental Restoration Workshop: Manitou teens and community work with Rocky Mountain Field Institute on several Manitou trails (3 to 5 pm weekdays)
3) Mosaic Workshop: community works with mosaic experts on a direct project in downtown Colorado Springs (1 to 4 pm weekdays)
4) Design Workshop: community works with design professionals to develop public art models and schematic drawings for a site in downtown Colorado Springs (9 am to 12 pm weekdays)
5) Marimba Workshop: Ute Pass Elementary students and community work with musical playground professional to make a marimba at their school (3 to 5 pm weekdays)
Workshop presenters:
1) Cody Gravestock (Concrete Couch teacher and board member), Bob Dawes (Outward Bound Instructor and an army Ranger during the Vietnam War) and Steve Wood (Concrete Couch director; PublicArtAssociates.com)
2) Rocky Mountain Field Institute staff and Cody Gravestock
3) Betty Rosen Ziff (CBA board member; Mosaic Alchemy"; mosaicalchemy.com), and Nao Marshall (CC teacher)
4) Helen Helwig (CBA member; helwigstudios.com) and Niki Glen (CBA board member; glennstudios.com)
5) Bond Anderson (CBA member "Soundplay"; soundplay.com)
MEETING:
Presenters include Birgitta DePree (Manitou Art Theatre), Rodney Wood, Susan Edmondson (The Bee Vradenburg Foundation) and Steve Wood.
The meeting will focus on developing, funding, and collaborating on creative, community-building projects.
Birgitta DePree: Using movement and drama to get 'em going
Rodney Wood: Helping artists (and engineers) become better teachers
Susan Edmondson: Finding your perfect project supporters and collaborators
Steve Wood: Community building for fun and profit
Lunch from Adam's Mountain cafe is included!
RSVP: Please register by getting your CBA membership on-line and contacting Concrete Couch (conference@concretecouch.org, Steve at: 719-338-6156, or mail: 211 Illinois Avenue, Manitou Springs, CO 80829). Please tell us what workshops you hope to attend, and if you need housing.
Collaborators:
Pikes Peak Library District
Pikes Peak Community College
University of Colorado Colorado Springs
Colorado College
Smokebrush Foundation
Mountainside and Ute Pass Elementary Schools
Rocky Mountain Field Institute
The Business of Art Center